In Burgos Turismo we are experts in the design and realization of all types of guided tours for companies and agencies groups and VIP clients in English/French
Visit Burgos Cathedral
Declared a World Heritage Site by UNESCO in 1984, the magnificent Burgos Cathedral is, without a doubt, one of its hallmarks.

It was ordered to be built by King Ferdinand III, 'The Saint', being in that time the head of the diocese Bishop Don Mauricio, it began to be built in 1221. Since then and up to the present time, it has suffered multitude of modifications and many additions that have moulded it as one of the most beautiful cathedrals in the world. Not in vain, it houses works of great value, which are true jewels of art.

The Chapel of the Condestable, the Golden Staircase or the Dome of the Cruise, are some of the wonders that the visitors of the temple will be able to admire in its interior.

To enjoy even more the beauty of the Burgos SEO, it is worth to join this visit that covers, for just over an hour, its most characteristic corners.

Check our rates for this route
Quarter Route
The most representative route of the city runs through the historic centre of Burgos, through its most famous streets.

Through a tour of the exterior of the most representative buildings of the centre, we will learn about the history of this city that was the Head of Castile.

The itinerary begins next to the impressive Burgos Cathedral, at the foot of which we will be able to admire its imposing facades, witnesses of hundreds of years of history, and afterwards cross the most important street of Burgos until the 16th century, today way of pilgrimage towards Santiago.

Its streets are full of ancestral homes, palaces of rich merchants who made their fortune with the export of Merino sheep wool.

We will stop at the medieval markets, stopping at the 'Plaza Mayor'. It is obligatory to visit the Cid, in the square that bears his name, and to end in the 'Puerta de Santa María' after walking along the 'Paseo del Espolón' and its manorial buildings.
Other Routes and Monuments
In addition to the Cathedral of Burgos and the historic centre you can visit with us the Royal Monastery of 'Las Huelgas' and the Carthusian Monastery of 'Miraflores', royal pantheons of the kings and queens of Castile in Burgos.
We also offer a guided tour of the Museum of Human Evolution with its important collection of Europe's oldest fossil remains found in the 'Sierra de Atapuerca'. Burgos Castle, origin of our city or a tour through the beautiful Gothic churches of Burgos: Church of 'San Nicolás de Bari', 'San Gil' and 'San Esteban'.
And for those who want to combine culture and gastronomy, we have a gastronomic route where, in addition to visiting the most emblematic places of the city, you can enjoy their most typical tapas in some of the most popular places.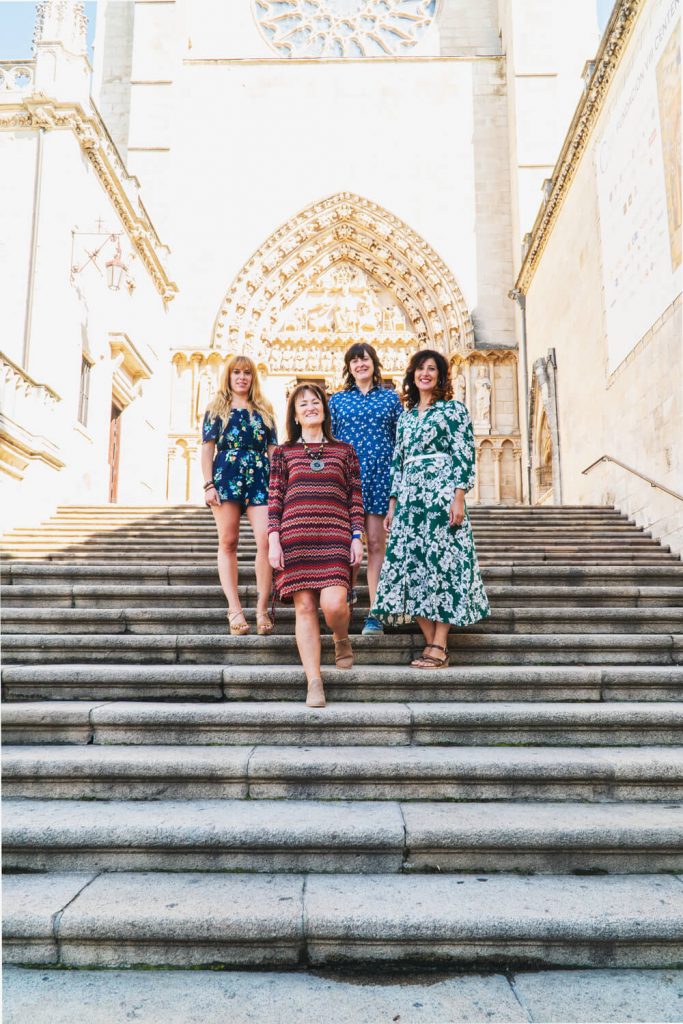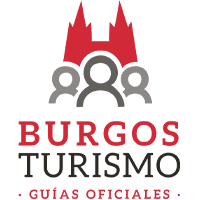 Under the common denominator of the passion for the dissemination of historical, cultural and monumental heritage, several professionals in the sector, graduated in Tourism and accredited as official guides, we decided to join forces and launch a project aimed at disseminating the wealth of Burgos heritage.
This is how Burgos Turismo was born in 2016, with the aim to show our city from another perspective: not only to make known its wonderful history and art, but also its mysteries, traditions and legends.
Experts in tourism, cultural management and route organization, we offer guided tours that adapt to all needs.
We have accessible tours and routes designed for people with any type of disability.